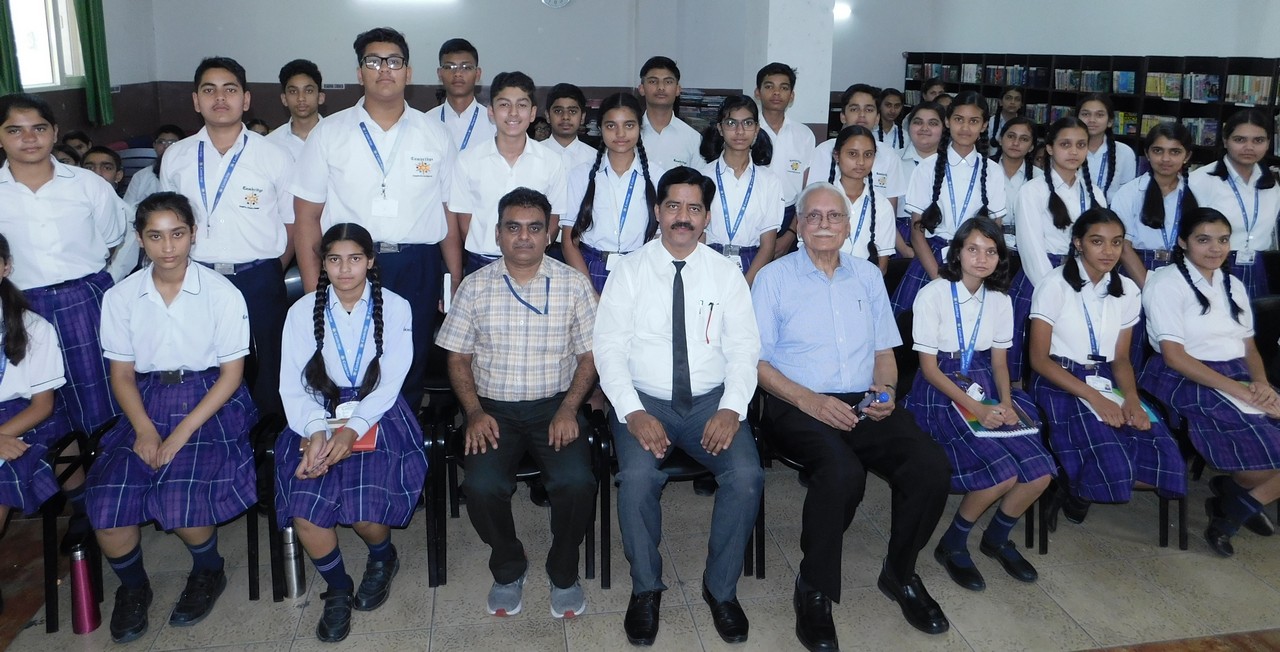 " Life is about creating and living experiences that are worth sharing" – Steve jobs

Such an eminent and renowned personality, whose experiences enrich his knowledge visited CISP on 10th June, 2019 to share the pearls of wisdom through an interactive session with students of Grades 9th and 10th. Prof. Anupam Varma, who has made important contributions to fundamental and applied aspects of plant virology, graced the students and teachers of CISP by visiting the school premises for a guest lecture and interaction.

The teachers and students of CISP felt very enlightened and fortunate at being able to get an opportunity to interact with a person of his calibre. He was received with a warm welcome and bouquet of flowers and was bid farewell with a token of thanks by school principal; Mr. V.R. Puri .Such opportunities give class level interaction exposure to students and teachers alike.