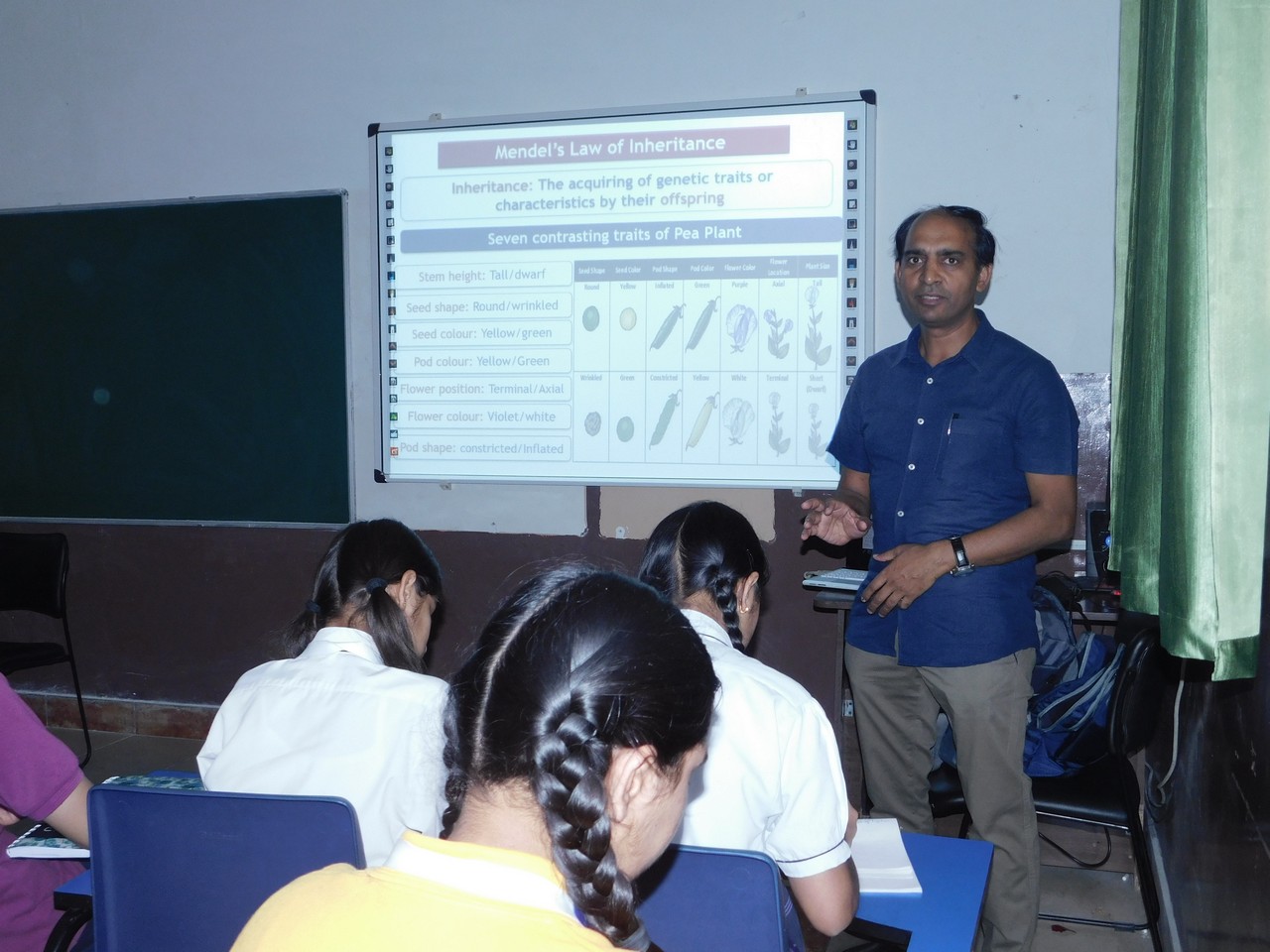 A Guest Speaker Programme was organised by the Science Department of CISP on 31st May, 2019.
Dr. R.K. Sharma, Principal Scientist CSIT-IHBT, Palampur was invited to address the students on "Heredity & Evolution".
The session started with an interactive session with the students. In his excellent talk, Dr. Sharma informed the students about the different phases of evolution and how traits & characteristics are passed from parents to offsprings. The sessions was very interesting and interactive. Mrs. Shilpi Sharma, from Science department of the school was also present.
.