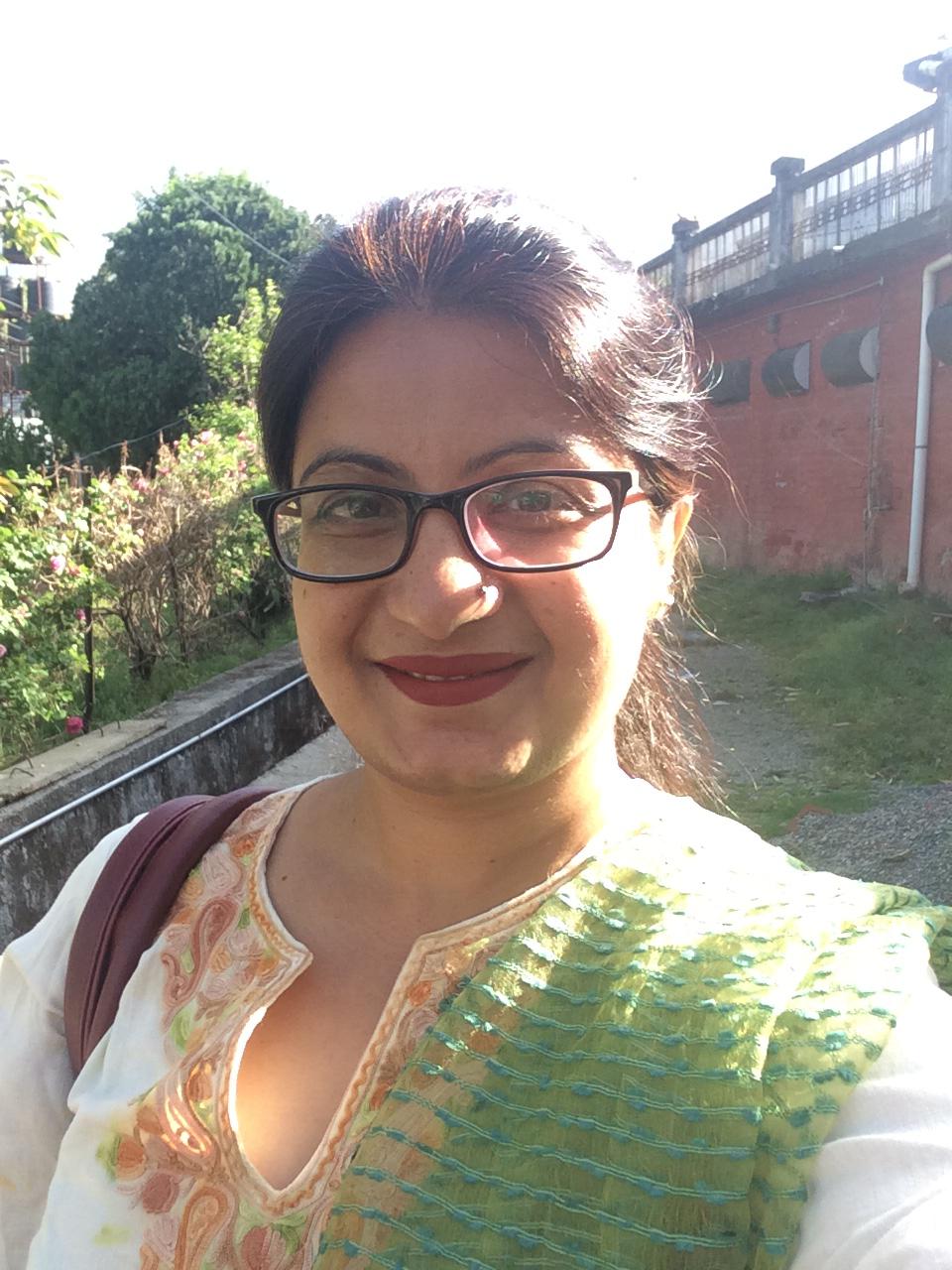 Yashika Taneja - (H.O.D)

With a dream of becoming a teacher since she was herself a student in formative years, She grew up and trained herself to become one. Love for English language was inculcated in her at an early age through the love of reading and desire to connect and express herself through the medium of English language. Today, where the global has become local, She believes that English language can help the students break all types of barriers and go ahead, venture out, explore and experience the world confidentially. She specially believes reading transports us into another world where we thrive on imagination and grow ourselves inside as well as outside.

She was born and brought up in New Delhi, India. She was schooled in Bhartiya Vidya Bhavan, Delhi. She completed her Bachelor's Degree in English Honors from Delhi University. She completed Bachelors of Education Degree from I.P. University, Delhi. She got her Master's Degree in English Language & Literature from H.P. University. Her teaching experience encompasses various schools in New Delhi, Dubai, Oman and Singapore. She has worked with C.B.S.E, CIB.S.E (I), and I.B. Curriculums. The rich and varied exposure that life has offered to her has helped her enrich her experience in teaching-leaning, and evolve herself into a better facilitator for students.
'A good teacher is like a candle which consumes itself to light the way for others.'

As goes this saying, so goes my thinking. Renu Thakur is a teacher who likes to impart and teach to the best of her knowledge.
Born and brought up in valley of Palampur, she possesses a calm temperament, sensitivity towards others and patience to deal with young children along with fair subject knowledge which she imports to the young generation with full dedication and hard-work.
Her objective is to develop the students holistically and make learning easy for them. Teaching is a skill that we grow and polish more with every batch that learns from us. Teachers inspire students and she feels honoured when she is able to inspire her students. She hopes to continue to learn and grow while she teaches.